Diane removed 41 pics of leo on the scooter, but will be replacing them with better quality pictures soon.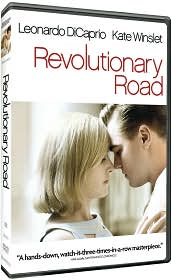 On a positive note, I was contacted Thursday to write a review for the Revolutionary Road DVD. Click Communications sent me a DVD of Revolutionary Road and I have written my review of the DVD. You will not regret buying this great DVD, especially viewing the deleted scenes. It adds a whole different point of view to the story.
Thanks to Scott from Click Communications who contacted me to do this. It's an honor being contacted in the past by staff from Warner, Warner Independent, Film Ink to promote Leo's films.
I also want to give a shout out to all the people who helped support SLD.com and been with me all these years, if not for you I would not have the chance to do this. I will be posting my review in the Film Portfolio when I am done. I am working on the final draft.
Here's the latest gallery update:
– 7 Lakers pics dated April 14 2009
– 13 Laker pics dated December 12 2008