Los Angeles, Dec 10 (EFE).- "The Revenant," a survival thriller directed by Mexican filmmaker Alejandro Gonzalez Iñarritu, is poised for success in the 73rd edition of the Golden Globes after being nominated here Thursday in four categories.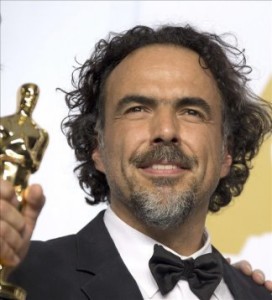 Only Todd Haynes' "Carol" fared better, securing five nods from the Hollywood Foreign Press Association.
Gonzalez Iñarritu received his third nomination for best director, while Leonardo DiCaprio is in the running for best actor (drama) and the film also will compete in the best motion picture (drama) and best original score categories.
"The Revenant" will compete against "Carol," "Spotlight," "Mad Max: Fury Road," and "Room" for best picture, while DiCaprio's fellow best-actor (drama) nominees are Eddie Redmayne ("The Danish Girl"), Michael Fassbender ("Steve Jobs"), Will Smith ("Concussion") and Bryan Cranston ("Trumbo").
In the best motion picture (comedy/musical) category, the nominees are "Joy," "The Martian," "Trainwreck," "The Big Short," and "Spy."
The 52-year-old Gonzalez Iñarritu, who also received Golden Globe nods for "Babel" and "Birdman" but has yet to take home top honors, told EFE that he was particularly happy for DiCaprio, saying his performance in the film was "truly extraordinary."
DiCaprio won a Golden Globe for best actor (drama) for his performance in the 2004 film "The Aviator" and also took home the prize for best actor (comedy/musical) for his role in the 2013 film "The Wolf of Wall Street."
"This film is very personal for me, so tonight I think I'll have a glass of wine with my daughter to toast everyone who had a part in it," the director said.
Based on real-life events, "The Revenant" tells the story of Hugh Glass (DiCaprio), a 19th-century explorer and fur trapper who was mauled by a bear and left for dead by the other members of his expedition team.
"Birdman" received seven Golden Globe nominations last year and won the trophies for best actor (Michael Keaton) and best screenplay. It also won Oscar awards for best picture, best director, best original screenplay and best cinematography.
The 73rd edition of the Golden Globes will take place on Jan. 10 at the Beverly Hilton Hotel in Beverly Hills, California.
READ MORE
http://www.laprensasa.com/309_america-in-english/3506551_gonzalez-inarritu-s-the-revenant-garners-4-golden-globe-nods.html