Conversations with Leonardo DiCaprio
Friday, February 21, 2014 at 7:10 pm (PT)
Career Q&A with Leonardo DiCaprio. Moderated by Jenelle Riley, Variety.
The Academy Awards are right around the corner, and it's so exciting that Leo is nominated!
POPSUGAR has created an Oscar ballot where you and your readers can submit your predictions for the biggest night in film. You can also see how other readers voted and who POPSUGAR has predicted to win. If your predictions are right, you could win $1,000!
Click here to fill out your ballot: http://bit.ly/1faXcK6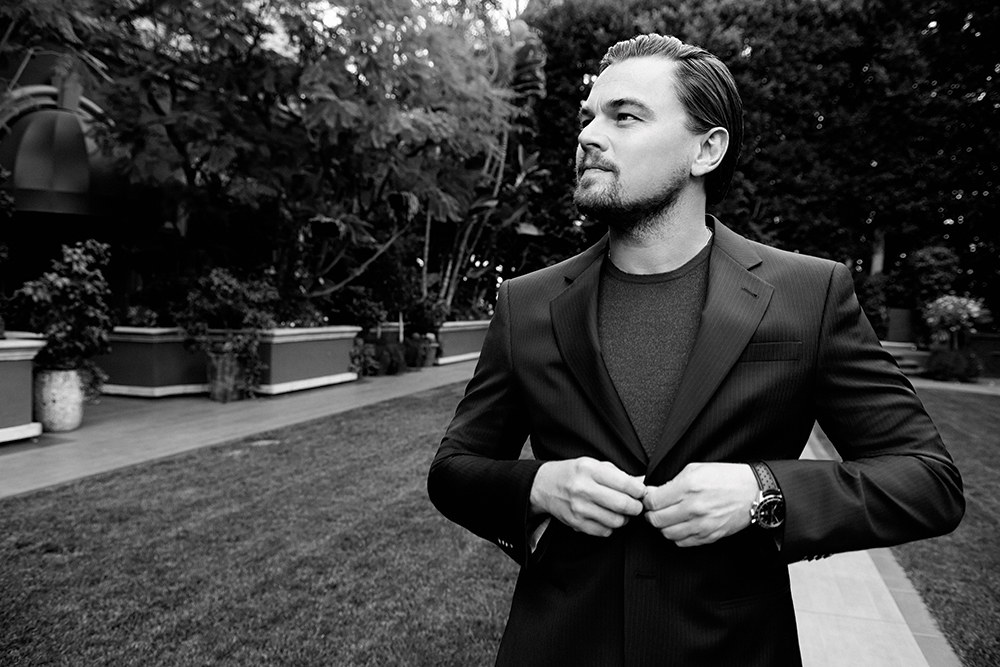 Leonardo DiCaprio apologizes as he reaches for an e-cigarette; he's spent a long day taking photos and doing interviews, and has been longing for a break. As he relaxes in a suite at the Four Seasons Hotel, he stops to admire the setting Los Angeles sun and offers a simple tribute: "Wow, that's gorgeous."
"When I started acting, I didn't think of it as a career," DiCaprio, 39, says of his early start as a pre-teen appearing in commercials. "I always thought Hollywood was this magical world where a fairy came down and said, 'Come live with the Munchkins; you are now one of us.'?" He laughs. "I didn't understand the concept of it as a career. I thought I would save up enough money to go to college."
DiCaprio's parents divorced when he was a year old, and he lived primarily with his mother, Irmelin, in a hardscrabble neighborhood he affectionately refers to as "Prostitution Alley," near Western Avenue and Hollywood Boulevard. "I saw all the moral decay you could, beginning at 2 years old," he notes. "But I also got to see how the other half lived." That was thanks to a to scholarship to University Elementary School, a magnet program of UCLA, in the tony Westwood section of Los Angeles. His mother would drive him 45 minutes to school and back every day. "I could see that this other world was out there. And if I could only get my shot, I would never waste the opportunity. That mentality and that gratitude are still in me."
Source: Variety
"This was a seven-year process and it's been beyond my wildest dreams," DiCaprio told THR's Scott Feinberg. "A film that, I think, takes a lot of chances and is trying or attempting to push the envelope…that takes on the corruption in our financial institutions in a very authentic way, that there's an audience for that. That's what's been amazing. A lot of our instincts have been proven right in that regard and it's very gratifying."
Source: THR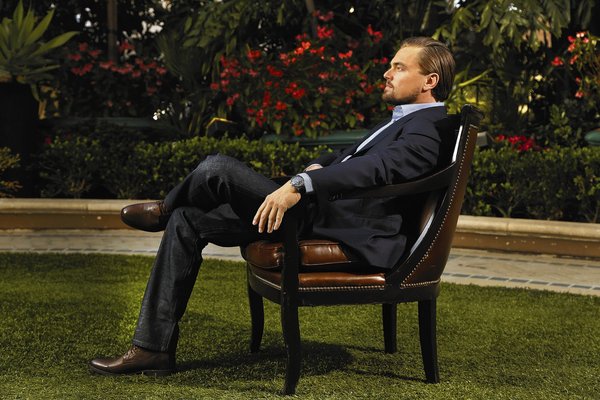 We're meandering down this memory lane on a mild winter afternoon, DiCaprio talking about his long-standing fascination with the world of wealth and excess, subjects explored with manic energy and unbridled irreverence in "The Wolf of Wall Street," the actor's fifth collaboration with director Martin Scorsese. The movie, nominated for five Oscars, including best picture and a lead actor nod for DiCaprio, has won both raves and outrage over its exuberant and aggressive depiction of the financial depravity of former stockbroker Jordan Belfort and his merry band of idiot scam artists at the Stratton Oakmont brokerage firm.
Source: latimes.com