As first reported by The Hollywood Reporter, Leonardo DiCaprio could play Steve Jobs for director Danny Boyle in Aaron Sorkin's untitled movie about the Apple Computer co-founder. David Fincher was previously attached to direct the film, albeit in the loosest of terms, with rumors that he wanted Christian Bale to play Jobs.
Whether this ever happens with DiCaprio is, of course, up for great debate. Since saying in December of 2013 that he was ready to take a "long break" after filming "The Great Gatsby," "Django Unchained" and "The Wolf of Wall Street" in succession, DiCaprio has found himself attached to no fewer five projects. In the last 13 months, he's been associated with nine films. Ahead a brief rundown of DiCaprio's ever-growing docket, as told by the Hollywood trades.
Source: HP
Leonardo DiCaprio has committed to star this September in The Revenant, a gritty thriller that Alejandro Gonzalez Inarritu will direct for New Regency, for fall 2015 release through Fox. Gonzalez Inarritu and Mark L. Smith co-wrote the script. DiCaprio had been attached to team with Gonzalez Inarritu, but he is attached to many projects; getting the star to commit off his Oscar-nominated The Wolf Of Wall Street performance is a big development for Arnon Milchan and Brad Weston's game plan to make tasteful, star- and director-driven fare.
An adaptation of the Michael Punke novel The Revenant: A Novel Of Revenge, Inarritu Gonzalez's next film will star DiCaprio as Hugh Glass, a 19th century fur trapper who gets mauled by a grizzly bear, and then is left for dead by cohorts who rob him. When he survives, he is as pissed as a bee-stung bear and sets out on a treacherous journey to exact revenge on those who betrayed him.
Source: Deadline
The Leonardo DiCaprio Foundation is wasting no time in making good use of last year's massive fundraising.
Back in May of 2013, the 39-year-old actor hosted a record-breaking charity art auction at Christie's that brought in an astounding $38.8M. In November, the first gift from that evening's festivities was bestowed upon the World Wildlife Fund – a $3 million donation to fund tiger conservation programs. DiCaprio's foundation doled out another $3 million in February – this time to the ocean conservation group Oceana.
"Protecting our planet's oceans and the marine species that call it home is one of the most pressing sustainability crises facing humanity today and a moral imperative that we must acknowledge," said DiCaprio in a statement.
Spread over three years, the donation will allow Oceana to fund habitat protection for marine life – as well as pursue an end to California's gillnet industry.
Source: sacbee.com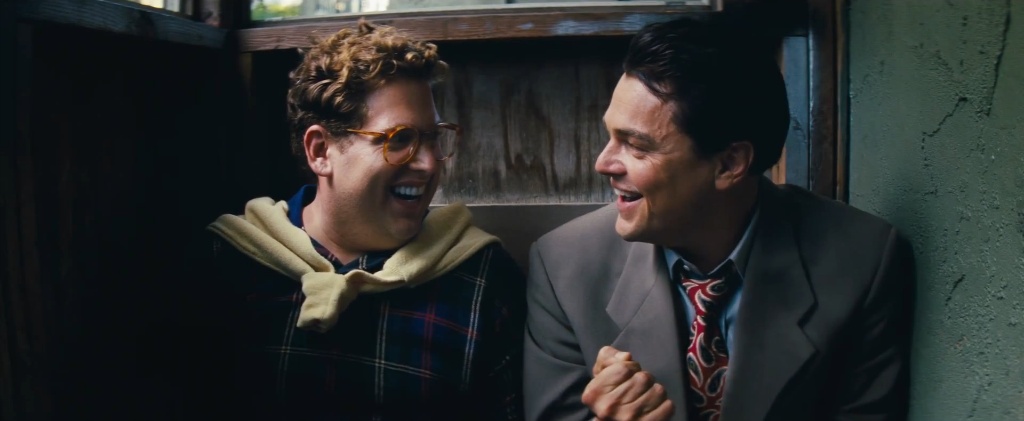 The Wolf of Wall Street is nominated for eight MTV Movie Awards! Here are the categories to vote for the film:
Movie of the year: The Wolf of Wall Street Best male performance: Leonardo DiCaprio Breakthrough performance: Margot Robbie Best on-screen duo: Jonah Hill and Leonardo DiCaprio Best shirtless performance: Leonardo DiCaprio #wft moment: Leonardo DiCaprio Best musical moment: Leonardo DiCaprio Best comedic performance: Jonah Hill Leo fans make sure you vote every day until voting is over. Lets pass this around on Facebook, Twitter, and Tumblr and make it a The Wolf of Wall Street sweep!
Vote at MTV Movies Awards
He's been unlucky
First, lets look at his nominations, and who he lost out to.
Leo has been nominated twice before in the Best Actor category for 'The Aviator' in 2005 and 'Blood Diamond' in 2007.
In those years he lost out to Jamie Foxx in 'Ray' and Forest Whitaker in 'The Last King of Scotland'. Two towering and career-defining performances, much like Tommy Lee Jones' in 'The Fugitive' which denied him earlier in his career when he was nominated for 'What's Eating Gilbert Grape'.
Ditto 2014. Let's be clear, Leo is fantastic as Jordan Belfort in 'The Wolf of Wall Street'. It's a typically intense performance, but it's also one that proves he's got what it takes to do physical comedy too.
However, Matthew McConaughey (who pipped him to the post) is riding the crest of a wave of critical acclaim, in the the biggest year of his acting career. This makes Leo plain unlucky.
Source: Yahoo UK